Extra Big Chessboard
Giant chessboard for both indoor and outdoor use.
Made of the highest quality PVC, this beautiful board is designed to be walked, run and jumped on and will stand up to years of the toughest punishment. Fully washable.
Each square is 49.50 cm, with a total size of 4 square metres. The board can be folded down to a compact 60 sq centimetres for easy transport and storage.
The chessboard material is significantly thicker than those used by all other boards of this type, making it by far and away the strongest and hardest-wearing on the market.
This chessboard was chosen by FIDE for its official children's psychomotor development video course.
---
---
Description
Scacchiera da pavimento sia per esterni che per interni in PVC molto robusta, lavabile, calpestabile.
Ogni casa è di cm 49.50 per un totale di 4 metri x 4 metri. La scacchiera è ripiegabile più volte su se stessa per un facile trasporto fino a diventare cm 60 x 60.
Il materiale utilizzato ha uno spessore di molto superiore a tutte le altre, rendendola la scacchiera in assoluto più resistente e robusta.
Un bel video d'esempio d'utilizzo:
---
You may also like: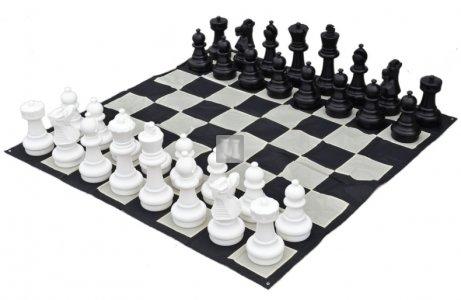 € 428,00
Add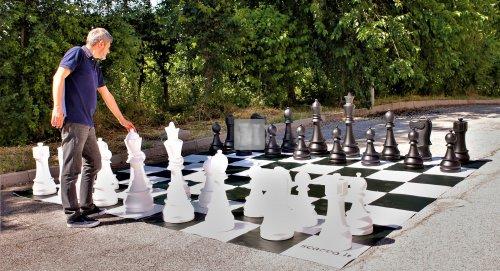 € 880,00
Unavailable
---