WHO WE ARE
LE DUE TORRI Chess Department Store - since 1986
Founded in 1986 out of a great love for chess, LE DUE TORRI Chess Department Store is one of the leading chess retailers in Europe. By 1994 we were already the No. 1 Italian online chess goods supplier. We are proud that after almost 40 years of work we have earned the trust and loyalty of thousands and thousands of international chess enthusiasts and chess federations. LE DUE TORRI is also one of the most respected and successful chess publishers in Italy with over 150 chess titles translated into various languages, such as English, Russian, Turkish etc.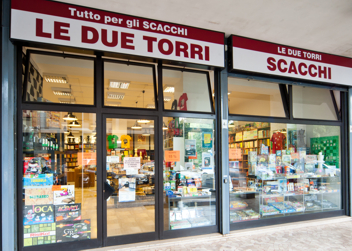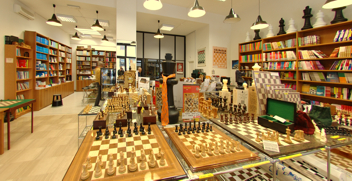 SO MANY REASONS TO VISIT US!
Our staff includes all experienced chess players, including some master players. We are always present in the store, to help and advise you, if necessary, in choosing the items that best suit your needs.
By visiting our chess department store you will also be able to browse the more than two thousand books, see for yourself the chess pieces combined with the best chessboards whether they are tournament or exhibition, chess clocks, chess gadgets, and choose among the many programs or DVD courses those best suited to you... and a thousand other things...
We are waiting for you! LE DUE TORRI - Chess Department Store
Official suppliers of the Italian Chess Federation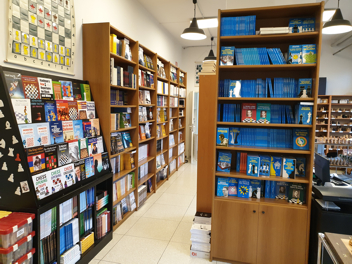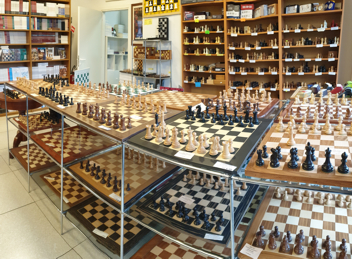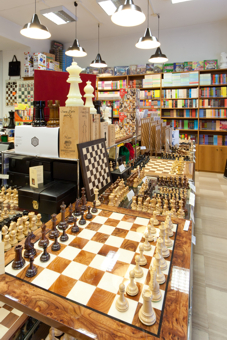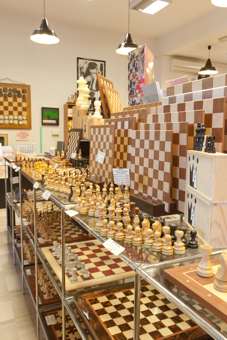 WHY LE DUE TORRI CAN OFFER THE BEST PRICES, PRODUCTS AND SERVICE:
- Large on-premises warehouse: our products are always available and immediately ready to be delivered
- We arrange for the direct manufacture of various product lines
- Each of the more than 3,000 items in our catalog has been evaluated and chosen by expert staff.
- The use of specialised software to guarantee smooth reliable service
- More than 35 years of experience guarantees complete customer satisfaction
- Quick reliable delivery
- Secure worry-free payment options
- Expert pre and post-sales service
- No-hassle product return and substitution
DO YOU WANT TO SEE SOME OF THE FAMOUS CUSTOMERS WHO VISITED US?
Do you want to see some of the famous customers who visited us? CLICK HERE