A te la Mossa! Vol.1 + Vol. 2
Series "A te la Mossa"
Vol. 1 + Vol. 2
See below the description of the 2 volumes
---
---
Description
Il grande maestro Zenon Franco propone 25 partite-test in cui il lettore è chiamato a giocare come se si trovasse in un vero torneo di scacchi. L`esercizio consiste nel trovare da soli, nei momenti cruciali, le mosse migliori, tenendo conto dei punti guadagnati per verificare la propria abilità.
In questo primo volume sono raccolte 25 partite che iniziano con l`Apertura di Re 1. e4, mentre nel secondo, che uscirà nel 2009, ve ne saranno altrettante con 1. d4 e 1. c4. Tra i protagonisti troviamo nomi di grandi campioni come Fischer, Kasparov, Karpov, Spassky, Anand ecc.
---
Information
Casa editrice

Messaggerie Scacchistiche

Code

mossa_1_2

Anno

2008, 2010

Pagine

p.158 + p.160
---
You may also like: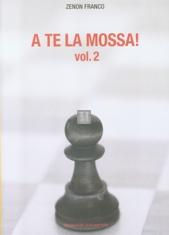 € 20,00
Add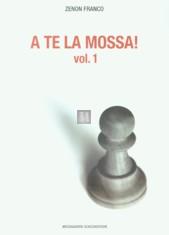 € 20,00
Add
---