Fritz 17 - The giant PC chess program, now with Fat Fritz
At the turn of the century, Fritz fascinated the chess world with victories over Garry Kasparov and then-reigning World Champion Vladimir Kramnik. The "most popular chess program" (according to German magazine Der Spiegel) offers you everything you will need as a dedicated chess enthusiast, with innovative training methods for amateurs and professionals alike, plus access to the full suite of ChessBase web apps, including the Playchess playing server.
---
---
Description
The new world's number 1 in computer chess
• Ora con "Fat Fritz": Un potentissimo motore neurale ispirato a Alpha Zero che sviluppa analisi in stile umano. **
• Motore Fritz 17 migliorato con le classiche tecnologie di ricerca e valutazione.
• Comoda gestione dei propri repertori di apertura con un solo clic.
• Training d'apertura e misurazione dei progressi con tecniche di e-learning.
• Inclusi centinaia di repertori già pronti.
• Tornei disponibili 24 ore su 24, 7 giorni su 7 su playchess.com
• "Blitz & Train": Fritz genera esercizitattici dalle tue partite blitz.
• Analisi perfette dei finali fino a sette pezzi con accesso a "Let's Check".
• Scacchiere 3D migliorate grazie al raytracing in tempo reale.
• Menù in italiano, help online e pdf in inglese scaricabile
• Include sei mesi di abbonamento Premium all'account ChessBase: ora con 11 Web apps ChessBase per allenamento mobile, analisi, scacchi dal vivo e molto altro.
Programma per Windows (non gira su MAC o tablet)
REQUISITI DI SISTEMA:
Minimo (non ideali per Raytracing e FatFritz): Dual Core, 2 GB RAM, Windows 7 or 8.1, DirectX11, graphics card with 256 MB RAM, DVD-ROM-drive, Windows Media Player 9 e accesso Internet access.
Raccomandato: PC Intel i5 or AMD Ryzen 3 (Quadcore), 8 GB RAM, Windows 10 with 64-Bit (version corrente), NVIDIA RTX graphic card with 6 GB RAM and current driver (FatFritz on older NVIDIA cards or older graphic cards: drastic loss of performance, and runs on CPU only for demonstration purposes) , Windows Media Player 11, (DVD-ROM drive) and Internet access.
System requirements for ChessBase Account: Internet access and up-to-date browser, e.g. Chrome, Firefox, Safari. Runs on Windows, OS X, iOS, Android and Linux.
---
Information
Marca

ChessBase

Code

F17

Isbn

4027975008813
---
You may also like: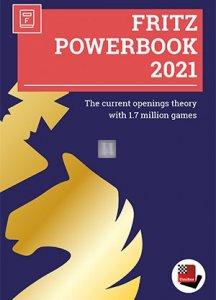 € 69,90
Add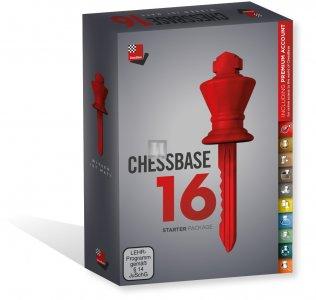 € 199,90
Add
---